Daniel Alamo, Owner and Manager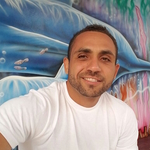 Daniel Alamo is originally from Brooklyn, New York and worked as a structural iron worker. He visited Bocas in 2009 and instantly fell in love with everything about it...including the scenic beaches, welcoming community of locals, vibrant nightlife, and Bocas culture. In 2014, he was presented with the opportunity to take over ownership and management of Hotelito Del Mar from it's founder and previous owner Sally Ramirez. Danny's passion for Bocas is contagious. His #1 goal is making sure that every guest has a truly memorable stay at Hotelito Del Mar and unforgettable visit to Bocas.
Sally Ramirez, Founder and Prior Owner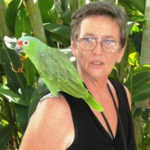 Sally Ramirez, founder and prior owner, chose Daniel Alamo to take over ownership of Hotelito Del Mar in 2014 . She wanted a successor who shared her vision and passion for providing a high level of hospitality. Sally was a Descendant of the Mayflower and a visionary pioneer. She came to Isla Colon over a decade ago with a dream and created her hotel with a solid brand , which not only provided a service but whose essence was rooted in prime hospitality.